Website Design in York and Yorkshire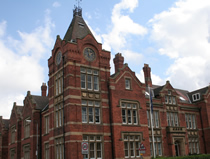 York Interweb has been designing and hosting websites for businesses, artists, charities and local government departments since 2003.
Because each client is unique, York Interweb undertakes each web design project with a unique outlook.
All initial enquiries and meetings are conducted free of charge with no obligation to buy.
All website design projects commence with a pre-agreed budget, following strict web design standards as set out by the World Wide Web Consortium and the UK Web Design Association.
We specialise in Website Design, Website Hosting, Domain Registration, Domain Buying and Selling, Website Photography, Content Creation and Copywriting.